Expressio
the custom chocolate video box!
Create your custom gift with ease! Add your video or images to the  expressioSM chocolate video box!

We've found a way to pair their love for chocolate with.....you!  Express your love, admiration, gratitude, support, humor - or anything. It's totally up to you - and so simple. Just upload a personal video or upload images for a slideshow, and you've created an unforgettable (and delicious) gift!
For corporate gifting and bulk orders,
please contact hello@mcacao.com.
chef's collection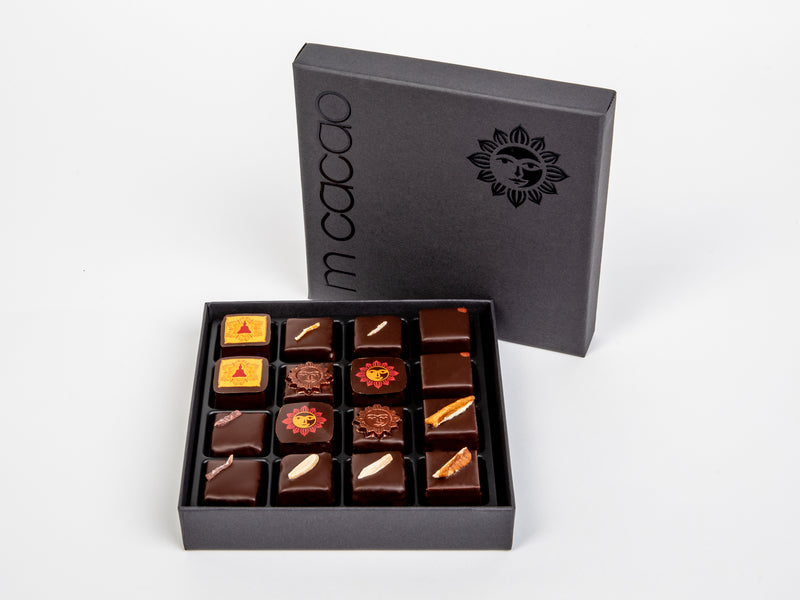 The first bite of any piece in this chef's collection will show that we approach chocolate differently. these classic chocolate pieces tell the stories of our chefs and the collaboration at the heart of m cacao.
seriously‽ truffles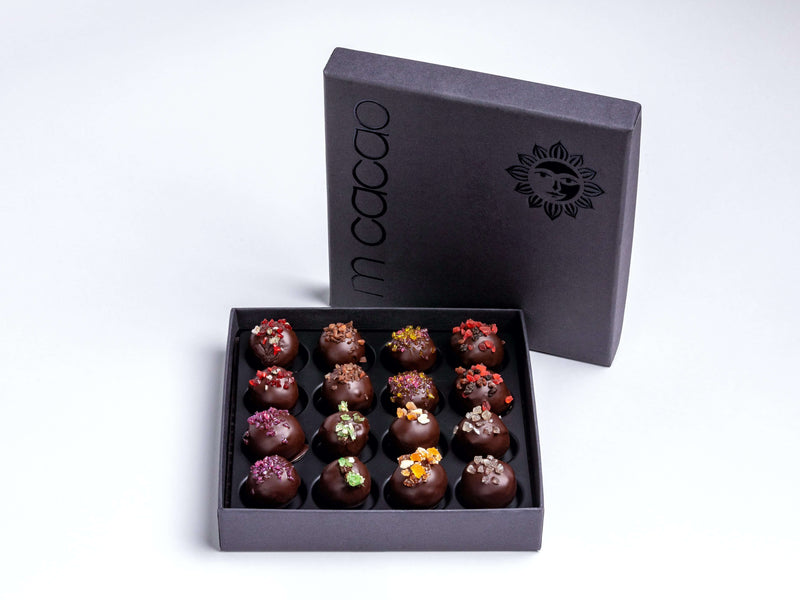 No word better captures the essence of these truffles or your reaction once you eat them. They are SERIOUSLY that good. Oh, and they are gluten-free, dairy-free, AND nut-free*. Seriously? Yes. Seriously! *although these ARE made in a kitchen that processes wheat, dairy, and nuts, so if you're allergic, please keep that in mind!
garden caramels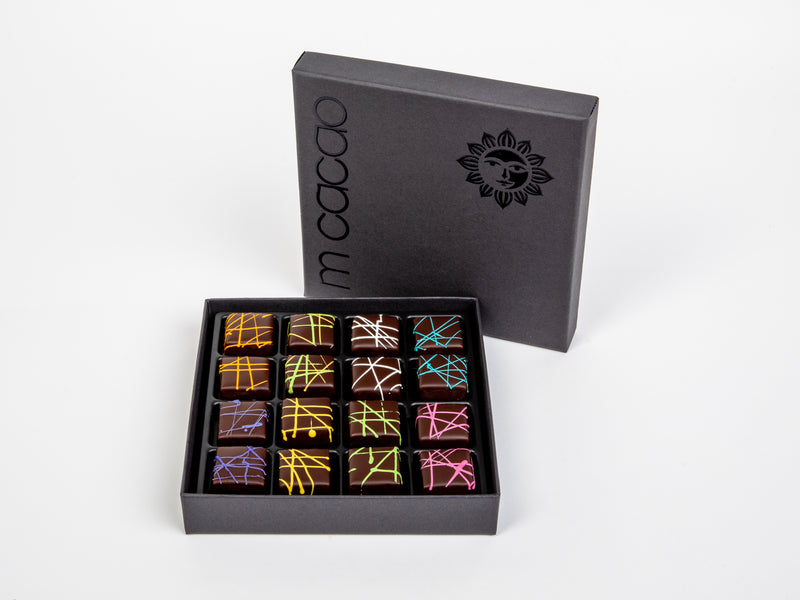 How did we manage to get this unique collection of bright, robust, and sometimes surprising tastes together in our delicious chocolate-dipped caramels? Well...that's OUR Secret. What we will tell you is the ingredients and the flavors are real.
chile caramels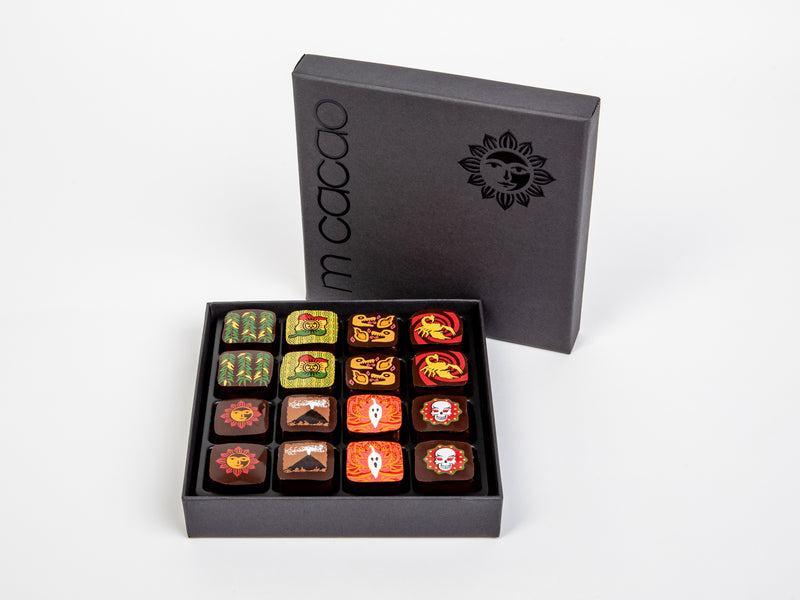 We took our amazing chocolate covered caramel and added just enough pulverized pepper to give you great chile flavor without an added face explosion. don't get us wrong...they are still hot, but you're going to actually be able to taste the great flavors that are usually masked by insane heat.
Love It
DELICIOUS. The short clip came out perfectly.
Beautiful gift
This item exceeded my expectations. The box itself was well made. The screen was clear, the sound it good, and you get a usb cord where you're able to switch the pictures out or edit them as you wish. The chocolate was amazing! They did not last very long. I wish there were more than 16 pieces. The chocolate is very rich and delicious. Makes a really great gift.
Great Gift Idea
I got this as a gift and the person loved it. The video is so clear and the chocolates are delicious.
Mother's Day Gift
Amazing and thoughtful gift to give someone. I purchased this as a gift for my mother and when I opened the package to check it I saw how beautiful it was. I know she's going to love it especially me including her mother and brother that passed away years ago. This is a very touching gift💕
Perfect Gift
I chose this as a special gift for my friend's 60th birthday. She loved the sentiment of the slideshow along with the chocolates.
You may also like